CULINARY CLASS - Poljički Soparnik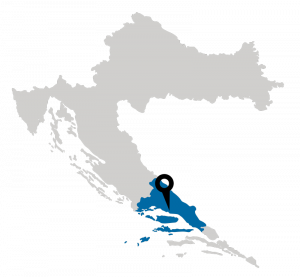 Let us introduce you to a sense of place, people and authentic local fare!
Food experiences connect travellers to a region not only through the locally sourced food you eat, but also through the land and the amazing people of the region that you get to meet.
Fresh, innovative and delicious all the while remaining true to tradition. During this experience you will learn all about local Dalmatian recipes and traditions when it comes to food in this particular region.
Let's Set The Scene
Getting away from the city you will travel to a small village close to Split where you will make your own lunch and try making Soparnik – Swiss chard pie which is traditional for the area you're visiting. Poljički Soparnik is listed as intangible cultural heritage of Croatia and can be made only in the area where you will be.
This area stretches all the way to Omiš and was called in late Middle Ages Poljička republika (Republic of Poljica). This area was well known for their Poljica Statute showing how independent and literate this republic was at the time with no aristocracy to rule them.  
Your CROMADS Gourmet Experience
We arrive in the afternoon to learn all about the food preparation necessary for Soparnik – chop the Swiss chard, prepare the dough, rub it generously with olive oil and assemble everything. You will also learn how to make a local sweet dish called Fritule. This dish is delicious and traditional for all Croatian festivities.
After making all the food alongside our local culinary expert, you will have time to eat what you have made with your own hands.
On this tour you will learn all about local Dalmatian recipes and traditions when it comes to food. This culinary class will make you a chef on vacation.
Promotional Price
€50 per person
Inclusions
Itinerary
Price
Inclusions
Pick up and drop off
Culinary workshop on local estate
Traditional lunch (including all ingredients)
Wine, juice, water served with lunch
Drive with comfortable air conditioned van or bus
English speaking guide who will be present through the whole trip
Insurance 
Itinerary
Price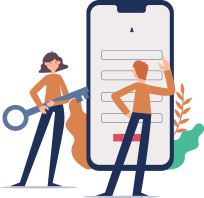 Join the CROMADS Travel Club today to experience the evolution of Nomad travel in Croatia 365 days a year.
Tour Date:
Thursday 28 April 2022, 12noon – 6:00pm
Tour Hosted By: Sol Travel, Split
Ut enim ad minim veniam, quis nostrud exercitation ullamco laboris nisi ut aliquip ex ea commodo consequat. Duis aute irure dolor in reprehenderit in
184 Mayfield St. Hopewell
Junction, NY 12533