Inland Exclusive
- Off The Beaten Path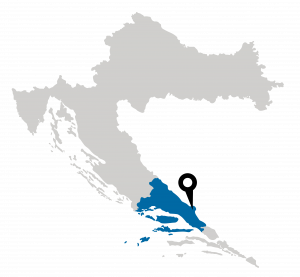 "All in a day, winemaking, traditions & local fare"
Be prepared for an event filled day with lots of wine, food and fun.
Off The Beaten Path
On this one time only off the beaten path tour specifically created for CROMADS, we will take you from Split to Imotski, a town famous for its vivid legends and amazing nature. We will introduce you to local sights and give you time to explore the Red and Blue Lakes, Old Town and Topana Fortress.
Three Local Vineyards
Then it's on to the wine, one of the highlights of this tour, with not only one winery to visit we get to visit three.
At each you will meet the local vintner, hear their story, explore the wine cellars, all the while enjoying the taste of local wines. You will learn about wine making in the Imotski region while being served traditional foods that pair so well with wines.
Each winemaker will present to you their best wines and you will get to sample an indigenous wine variety, kujundžuša. Kujundžuša has become one of the most popular wines in Croatia. 
A Local Estate
With all that wine, it's time to head to a local agricultural estate where our host will present to us the Peka making process, you will see how Peka is made. 
Dalmatian Peka is a cooking technique where you cook the food in the open fire oven under the bell (bell-shaped cast-iron lid covered with hot coals). With this way of cooking, ingredients cook slowly and leaves the dish full of flavour.
You will have opportunity to help with the preparation of lunch, watch the cooking process and of course enjoy the fruits of your hand with lunch fit for a king and queen including both Peka and traditional uštipci with cheese.
This tour is an amazing combo introducing you to local heritage sites, local winemaking traditions, delicious local fare and time with the locals on their land.
Inclusions
Itinerary
Price
Inclusions
Pick up and Drop off

Wine tasting experience with food x 3

Culinary workshop on local estate (Peka and U

štipci)

Traditional meal with wine, juice and water included 

Tickets and entrance fees for sights included (Red, Blue Lake and Topana)

Comfortable ride with air-conditioned van or bus

English speaking guide who will present throughout the tour
Itinerary
Price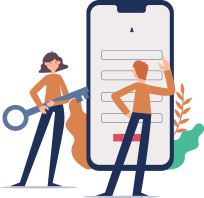 Join the CROMADS Travel Club today to experience the evolution of Nomad travel in Croatia 365 days a year.
Tour Date:
By private arrangement only
Tour Hosted By: Sol Travel, Split
For more information contact: Filipa – [email protected]
"What a brilliant day yesterday with Cromads on the Imotski tour! I had no idea how many awesome things there were to see and do in Imotski. The hinterlands are beautiful. It was a full day - from ancient tombs to lake walks to incredible wines. Lovely people at every stop. Thanks so much to the team who organized this for us. Loving what you are doing Cromads! "
"Amazing day on Sunday visiting Imotski, seeing the Red & Blue lakes, drinking local wines, learning about their production and trying peka! 🥘🍷⛰ Made some new friends and Croatia travel memories to treasure. Thanks Cromads Travel Club!!"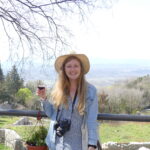 "This was the best day I've had in Croatia so far and I'm so glad I went off the beaten path to Imotski to discover the treasures it holds! A fun packed day including a tour of the mysterious Red Lake, stunning Blue Lake and Topana Fortress. Thank you CROMADS for the awesome experience!"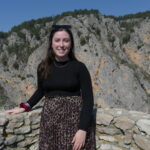 "The day was the perfect blend of natural beauty and history found at the lakes and the fortress. The generosity of the hosts throughout the whole day was spectacular and very much appreciated. Getting to know local people and understand their culture and history was eye opening. We would recommend this tour to anyone, in one day we learnt more about Croatian people and culture than we have in nearly two months of being here! It really was an unforgettable experience and we will be raving about it for years to come! "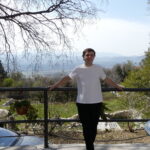 Ut enim ad minim veniam, quis nostrud exercitation ullamco laboris nisi ut aliquip ex ea commodo consequat. Duis aute irure dolor in reprehenderit in
184 Mayfield St. Hopewell
Junction, NY 12533