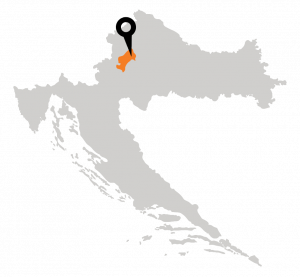 Let us take you on a journey into the world of Gin!
Not many think about Croatia as a place for tasting local gins, with so many other things on offer and it's happening, right here locally, right here close to Zagreb.
Taking advantage of this, in this Exclusive CROMADS Experience you will meet the first Croatian Craft Gin, The Flying Cat. The name honours the mysterious connection between cats and gin in its early history, while the recipe is a unique blend of both traditional and unconventional botanicals.
Located just 25 minutes from Zagreb you will visit the Brigljević family-owned boutique distillery. Meet experienced distiller, Miljenko Brigljević who founded the family distillery 20 years ago along with Gabrijela Brigljević who is now learning the trade from her dad.
Come, learn the story behind Croatian Dry Gin, taste the three unique gin styles from the distillery, explore various spices and botanicals, and, finally, use what you've learned to craft your own gin&tonic combination.
Discover gin like you never have before on this truly authentic local experience.
Inclusions
Itinerary
Price
Inclusions
Gin tasting of the 3 gin styles of the distillery

Fun learning about local/international Gin myths & traditions
Craft your own Gin & Tonic combination
Enjoy local snacks provided by your hosts
Local bus transfers as a group from and returning to the city
English speaking guide throughout the experience
Private experiences are available on request
Itinerary
Price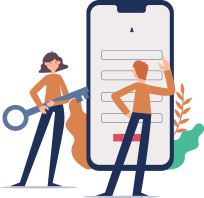 Join the CROMADS Travel Club today to experience the evolution of Nomad travel in Croatia 365 days a year.
Tour Dates:
Wednesday, May 18 2022                
Wednesday, July 27 2022
Wednesday, September 7, 2022      
Wednesday, November 23, 2022
Event CO-Host:
Iva Peroković, Zagreb
Our flexible cancellation policy means you can cancel your place on this tour up to 2 days before departure for a full refund.
"Thank you for organising such a wonderful, educational and fun event! We had a great time and now I'm showing off my new Gin knowledge. Visiting the family in Argentina, I brought one bottle of Old Tom and literally all of my friends think it's the best gin they ever had. TL;DR Great place + great gin + great people = Gincredible day | Simple as that!"
Marcos & Florencia (Argentina)
February 2022
Ut enim ad minim veniam, quis nostrud exercitation ullamco laboris nisi ut aliquip ex ea commodo consequat. Duis aute irure dolor in reprehenderit in
184 Mayfield St. Hopewell
Junction, NY 12533