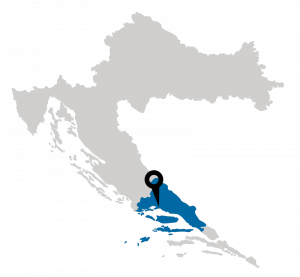 "A buried treasure filled with mystery and intrigue"
Hunt for truffles right here in Dalmatia and go behind the scenes in one of the world's most secretive businesses, full of snobbery, intrigue and astronomical prices!
Foodies Treat
Truffles, considered the ultimate foodie's treat, are said to possess aphrodisiac qualities and are a delicacy that many pay exorbitant amounts for, just to taste.  Many food lovers swear by the intoxicating, flavourful power of the truffle.
So, how exited were we to learn that the area surrounding Split has joined the exclusive and rarified world of wild truffle hunting, where these underground mushrooms are highly prized delicacies and adorable dogs track them down in secret locations. 
Secret Locations
We will take you on this unique experience where our hosts will take us out to secret truffle hunting locations nearby Split within the forest on Mosar Mountain. 
When we reach the secret locations as a guest,  you will learn everything there is to know about truffles and how to hunt them. You will hear the story and get to meet your hunting companions, specifically breed and trained truffle hunting dogs.
Together, we will enjoy the excitement of truffle hunting amidst the wonderful natural resources in the heart of Dalmatia. Imagine getting to uncover your first truffle within a Dalmatian forest – that's definitely an Instagram moment captured for life!
Truffles in Paradise
Then to celebrate your successful hunt, relax in the beautiful forest setting while our hosts prepare a gourmet meal featuring local wine, truffle brandy, and of course truffles. This is a three-course lunch where you may even  be able to join the chef and get some expert advice on how to cook with truffles.
This exclusive experience is perfect for any foodie out there. And if you're not into truffles, come along anyway and enjoy a unique activity while exploring beautiful nature just a short drive away from Split.
Join us on an excitingly unique adventure that you will remember for the rest of your lives for the gastronomic highlights, natural surroundings and dog hunting antics!
Inclusions
Itinerary
Price
Important Information
Inclusions
Pick up and drop off at an arranged location

Comfortable ride in air-conditioned van or bus

Private tour guide all the way (English speaking)

Truffle hunter, chef and truffle hunting dogs

Guest participation in truffle hunting


Education about truffles and truffle hunting techniques

Gourmet meal (3 courses) prepared and served in the Dalmatian forest (truffle varieties subject to season)
Itinerary
Price
Important Information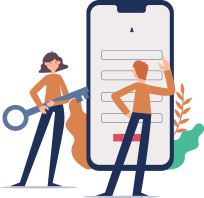 Join the CROMADS Travel Club today to experience the evolution of Nomad travel in Croatia 365 days a year.
Tour Date:
Private Tours – By Arrangement
Tour Hosted By: Sol Travel, Split
Photo Credits: Cyndie Burkhardt, Photographer & Digital Storyteller [photo-diaries.com]
To book this tour send an email to [email protected]
Ut enim ad minim veniam, quis nostrud exercitation ullamco laboris nisi ut aliquip ex ea commodo consequat. Duis aute irure dolor in reprehenderit in
184 Mayfield St. Hopewell
Junction, NY 12533