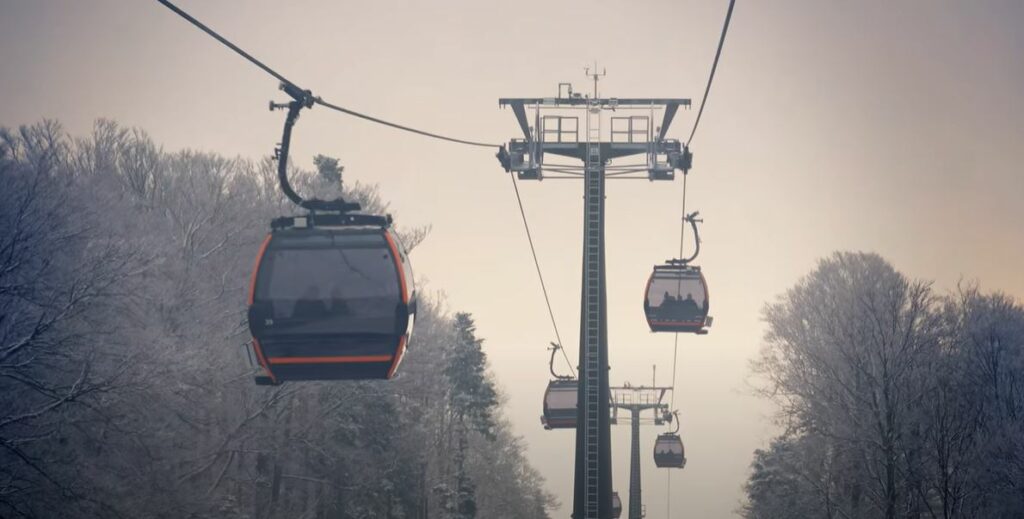 Did you know that a whole different world awaits you a short distance from Zagreb, a world which is as far removed from the bustling centre in every possible way? And a world which is accessible in just 15 minutes via the recently opened Zagreb Cable Car.
Zagreb is one of the few European cities that has quality skiing on its doorstep, and now even closer thanks to the cable car ride up the mountain to Sljeme. On a gorgeous December day, I made my way to the base station, determined to overcome my fear of heights and cable cars, to see what the 15-minute ride would bring.
The cable car was incredible smooth, quiet and secure – I actually enjoyed the experience for the first time in my life, and I was rewarded with a choice between sun-kissed views of the city below and a winter wonderland of trees above. With several stops en route, I opted to the top and entered a vibrant world of winter fun, active fun, family fun, and just pure fun, fun, fun.
Skiing, sledding, mountain biking, hiking, snowball fighting, or just relaxing over a mulled wine or hearty winter portions of homemade food. Enjoy the experience in the video below, before descending back down into the Zagreb sunshine.
Zagreb is a destination of four distinct seasons, and Sljeme is a wonderful experience whatever the time of year. Don't miss it – a wonderful escape from the city.