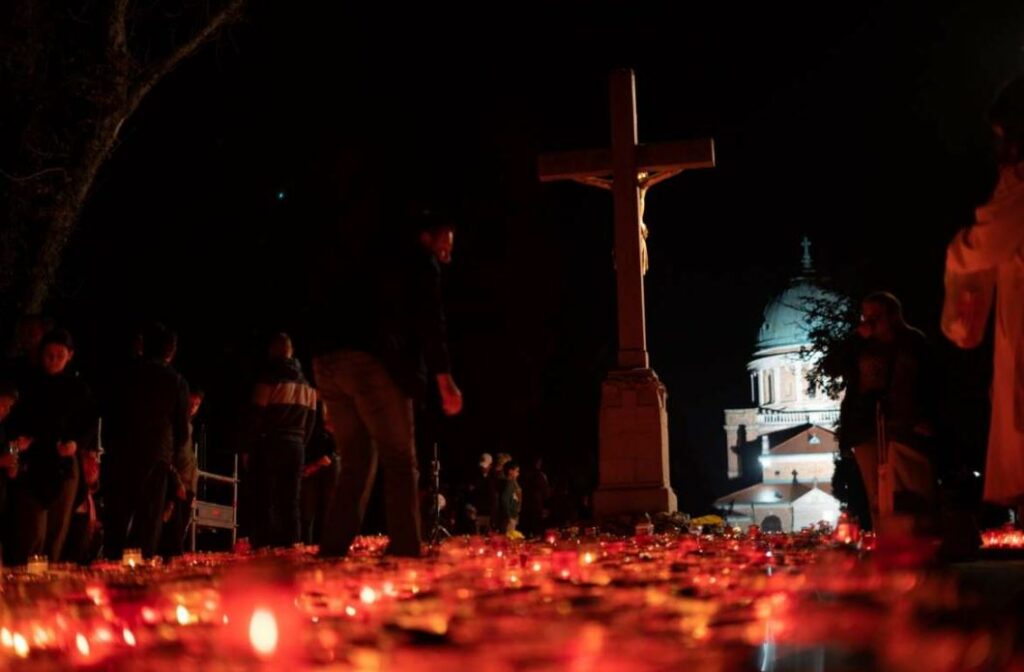 The impressions of visiting a tourist attraction or destination can very much depend on the time of year and several other factors. And if there is one day in the calendar year to visit the incredible main cemetery in Zagreb, it is on the busiest day of the year for Mirogoj – November 1, All Saints Day. 
On this day, a free bus service is available from close to Zagreb Cathedral to shuttle the thousands of locals with their flowers and candles, who go to pay their respects to friends and family members who are buried there. It is an incredibly moving and atmospheric time to visit, and the sheer volume of flowers and candles, lovingly placed on immaculately maintained gravestones. The practice, which is mirrored in cemeteries all over Croatia on November 1, is an important part of the Croatian calendar.
Mirogoj is not just a cemetery, however, it is one of the most impressive complexes in the city, with quite a story to tell. Dating back to the 19th century, it was originally planned for some 500,000 souls, and today it is the final resting place to many prominent Croats, including the first President, Franjo Tudjman, and the late Mayor of Zagreb, Milan Bandic, as well as many other famous Croats from all walks of life, such as basketball legend Drazen Petrovic. 
The cemetery can be visited all year, but All Saints Day is undoubtedly the best time, especially if you have the right tour guide in tow. There are applications to help you guide you around the quite phenomenal array of history of offer, but nothing quite beats the personal touch.
This year, the CROMADS team took some digital nomads to meet the incredible Iva Silla from Secret Zagreb for an insider tour of Mirogoj after dark. Take a tour in the video below.